How to Make Pour Over
Our pour over coffees use 100% arabica, specialty-grade beans sourced with our Source-to-Soul™ impact philosophy in mind. It's quality coffee that's more than just a cup of coffee. Best enjoyed wherever you wander.
Anchor
Tear open the pour over filter along the perforation. Anchor it to your mug and fold the sides of the anchors backward for extra stability.
Pour
Pour 200°F (just below boiling) water over the coffee and into the filter until 8-12oz of coffee is brewed, depending on how strong you like your coffee. For optimal results, pour continuously.
Enjoy
Pause a moment to appreciate that you just made a fresh cup of coffee in less than 2 minutes, then enjoy your #KujuMoment with a freshly brewed cup of pour over coffee.
#kujumoment
Customer Reviews
02/14/2021
Andy B.

United States
I recommend this product
Convenience x Amazing taste
I was introduced to your coffee and added it to our climbing expeditions. It's so convenient yet tastes amazing. Normally, in the outdoors you have to make trade offs. Not with Kuju. Now, I just love making in the comfort of my kitchen. It brings back those awesome memories.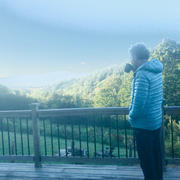 02/14/2021
Norman M.

United States
I recommend this product
Good Coffee and Good Service
Title says it all.
12/31/2020
Norman M.

United States
I recommend this product
Kuju Ethiopian
A very nice coffee, from a company that cares.
Love this coffee
This is really a great product. I love how light it is in my pack and the quality of the coffee is amazing.
Review
Took me a couple of tries to master how to set it in the cup correctly, but it tastes great! Definitely one of the best coffees I have ever drank.